What is the purpose of the experience?

When the user walks to the far left and right sides of the pop-up projections and audio become chaotic, whilst walking down the centre path results in a slower headline projection. 
By illustrating the sheer volume of other news out there in a physical space, then comparing it to the calm, controlled and considered environment of the centre pathway, the user gets to value what The Times and The Sunday Times news has to offer, high quality reliable reporting.
At the end of the experience, users will get a take away pamphlet that offers a 30-day free trial for you and a friend.
What does the experience look like?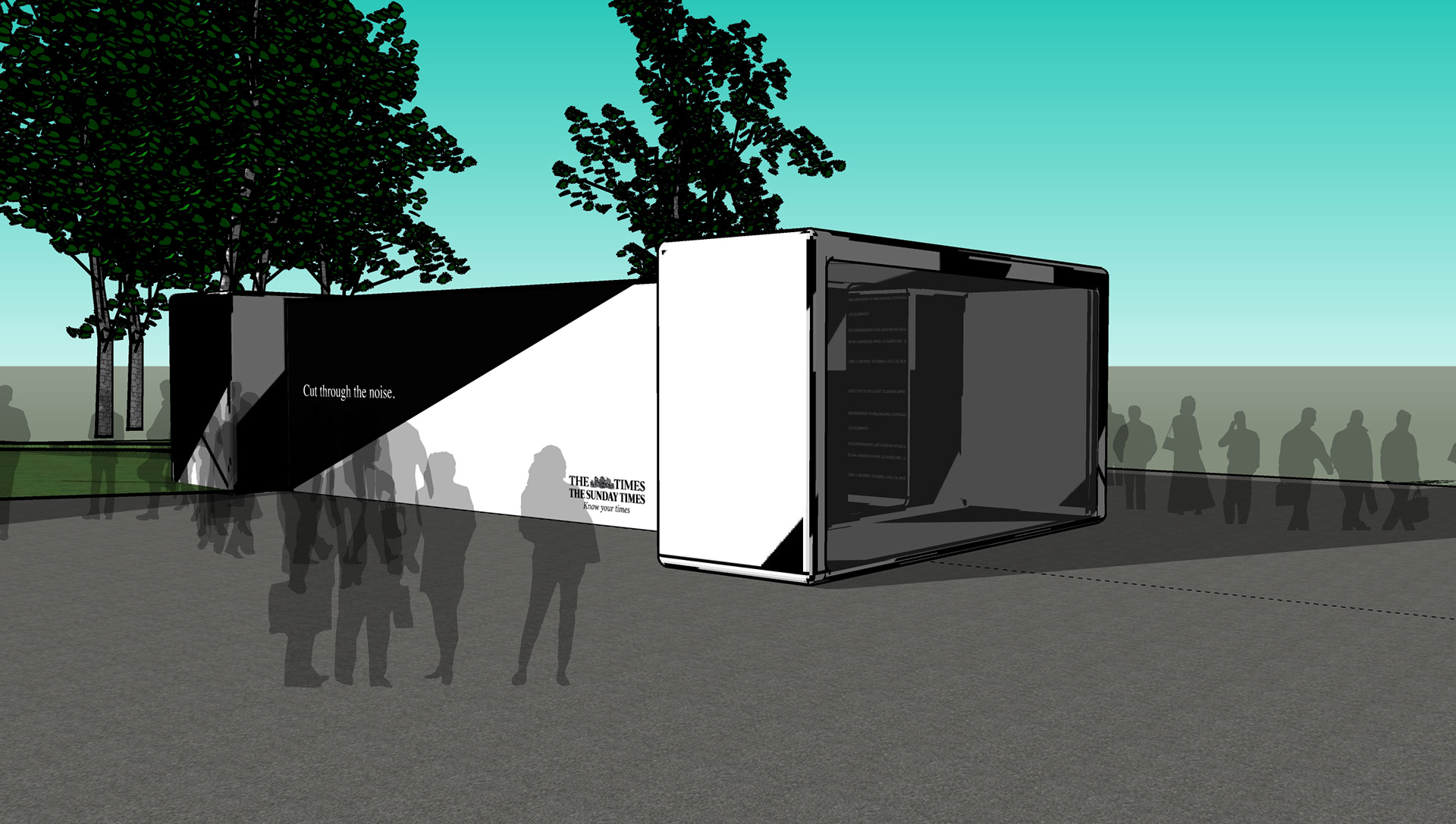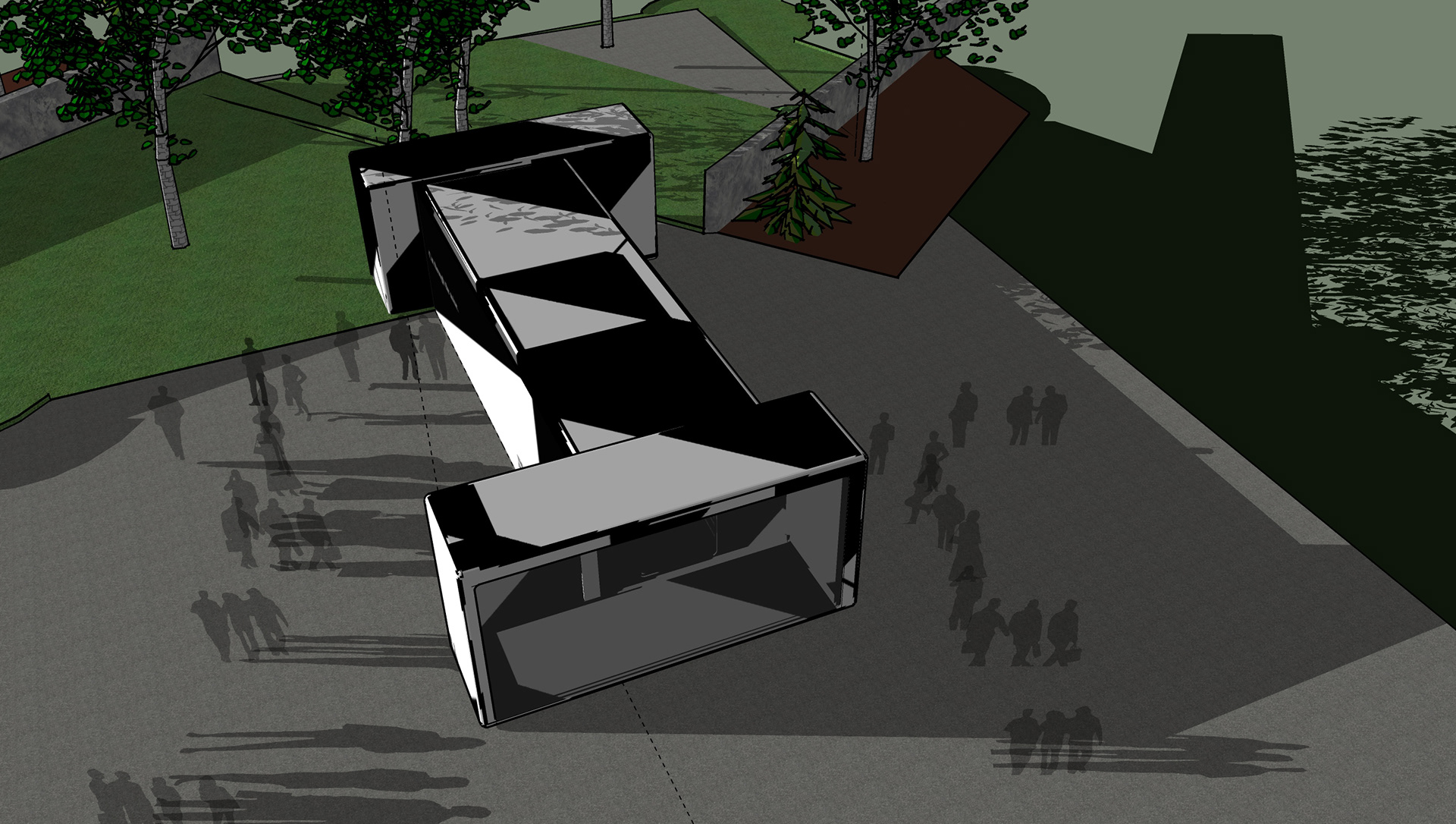 What is inside the experience?