What happens in the campaign?
The film shows the increase of violence the male figure experiences whilst touching day-to-day objects, until finally he abuses a female figure.
The film aims to subliminally portray a message that shows domestic abuse is more common than people may think.
​​​​​​​
One in four women experience domestic abuse in their lifetime. 62% of children in households where the violence is happening, are also affected. 
Finding these statistics and facts around domestic abuse, I started to understand that it would be a hard topic to fully comprehend. However, this inspired me to make others aware of how severe this topic can be, but also to show that there is support when needed.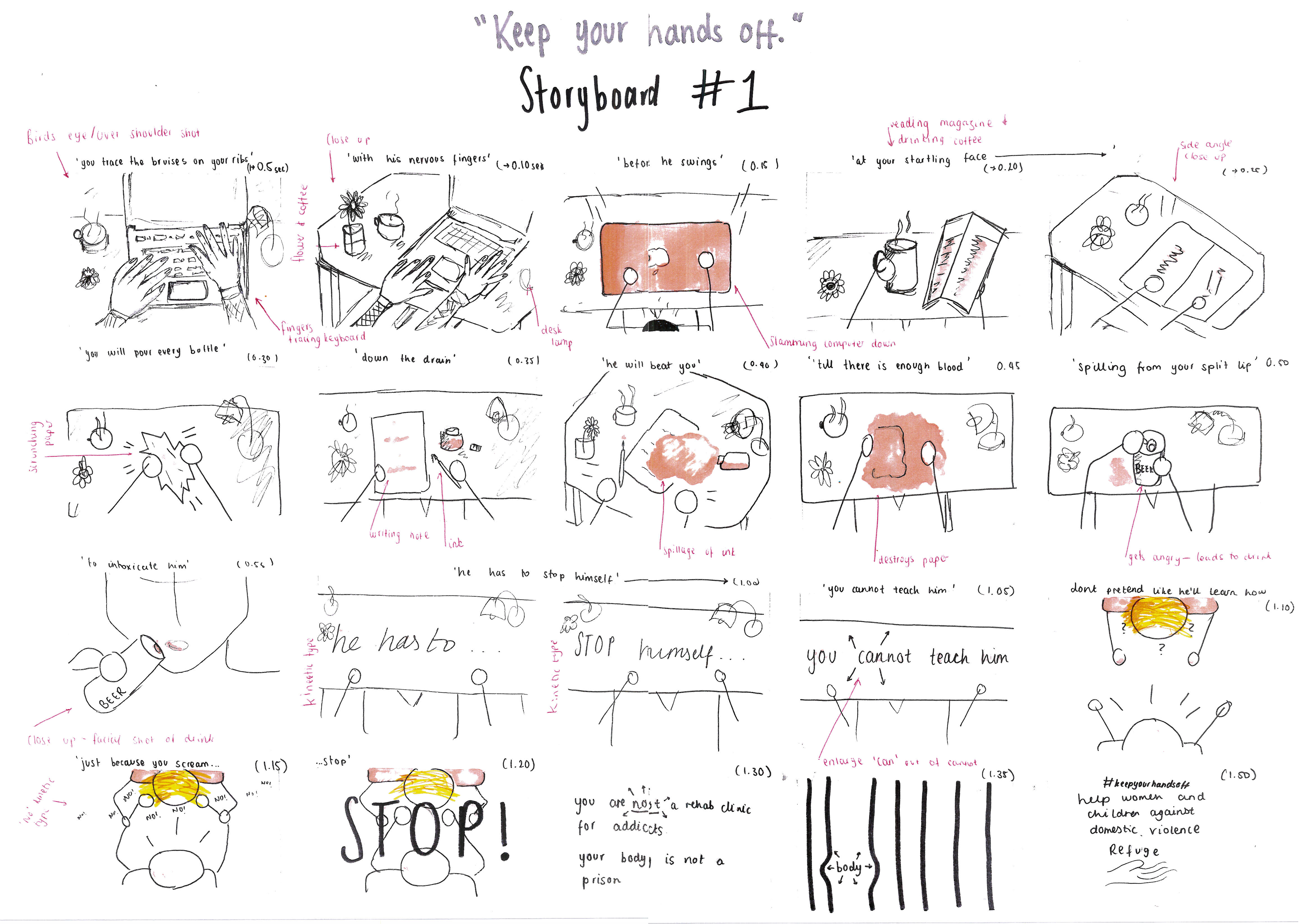 Casting the perfect hands
To help create a strong narrative, I held hand auditions. I needed hands that appeared scary and threatening.